Posts tagged
youth
0
I was late to arrive on The Dean's List's bandwagon but boy has it been a fun ride since I jumped on. The Drive In mixtape is by far one of my favorite early releases from any act as of late and with this album as the follow up, theres no chance of a let down for the boys from Beantown. We've given you a bunch of releases from the trio of Sonny Shotz, DJ Mendoza, and Mik Beats and this one only adds to the impressive resume. We're here to promote music not pirate it so go grab the album on iTunes and enjoy the visuals for their single Youth featuring Sid Sriram.
The Dean's List – Youth ft. Sid Sriram – BUY ON iTUNES
Written by: @randymcrandell | @thatnewjam
0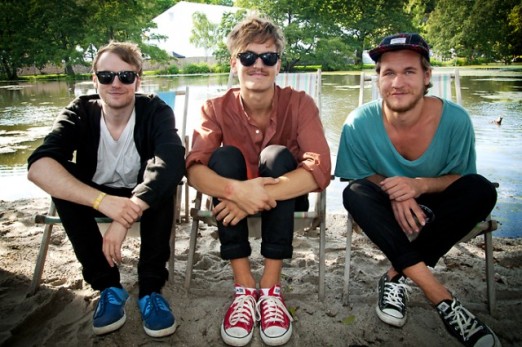 I'm not how many people are familiar with the feeling of finding a great band and knowing that you're gonna be following the rest of their work for a while. I just came upon these guys who are based out of the musically erupting land of Sweden and they have an unbelievable airy but full sound. Their melody's are complex and layered and bold and there's just so much good to say I'm gonna stop here. These tracks are off their debut record on Heist or Hit called Youth and I really hope you all enjoy them as much as I did.
Simian Ghost – Take My Hand and Lead Me Home – DOWNLOAD LINK
Simian Ghost – Wolf Girl – DOWNLOAD LINK

Written by: @randymcrandell | @thatnewjam